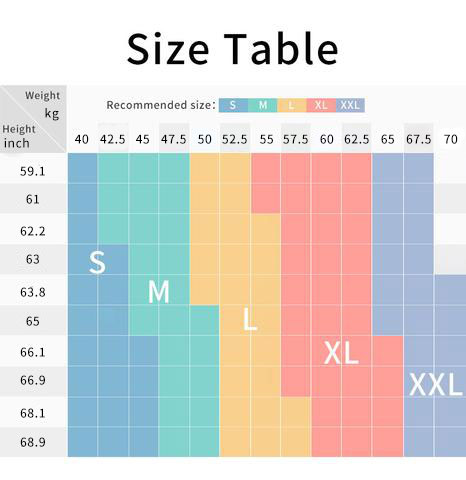 74% Nylon, 26% Spandex

Elastic closure

Our super soft and impermeable yoga pants are made of impermeable four-way stretch fabric, designed to remove moisture from the body. These high-quality sportswear have magical elasticity and can cover all objects without being seen. The material is soft and almost silky smooth, which is very suitable for fitness enthusiasts and daily sports.

Impermeable and four-way stretch: The women's leggings are made of the highest quality opaque fabric and use a special sewing process to make them thick enough to cover everything, but of course it is not too hot. In addition, these four-way stretching exercise leggings provide you with great freedom of movement during exercise.

Breathable and soft: These sports fabrics have excellent breathability. When wet, they can quickly draw moisture away from the skin, keeping you dry at all times. In addition, the material is very soft to the touch and can almost be made with very smooth wool. Fits like a glove but won't tighten at all! Very suitable for yoga, fitness, running, Zumba, family and other occasions.

These women's fitness pants are the perfect combination of fashion, function and performance. Ideal for yoga, running, cycling and many other types of exercise. It can also be used for daily clothing shopping, dining in casual restaurants or cafes.

Buy with complete confidence: We are very confident that you will like these yoga pants. Now choose the color you like and "add to cart".